Create the best team of Animal Ambassadors to care for Nassau County homeless animals or other animals in need.
Increase adoptions of homeless animals in Nassau County ... regardless of zip code
Collect dollars to fund medical care ... focusing on heartworm treatment.
Assist to keep animals from entering our shelters
PLEASE  JOIN
OUR $10.00 A MONTH "BUDDY" SYSTEM
One of our first contributions came from a gentleman named "Buddy".
He is on a fixed income but wanted to help the animals.
He set up a $10.00 per month contribution using PayPal.
Of course, that contribution means much more to us than $10.00.
And just think, if we can get 10, 50, or 100 people or more, each contributing just $10.00 a month, how that will help support medical costs for our homeless animals.
Please join Buddy with your $10.00 a month contribution.
ADORE...ADOPT...ADVOCATE
Now I have arrived at your home, everything is strange, and I don't feel good.
Do not feel impatient if I don't sleep in my new basket. Yesterday, I slept on a stone floor.
Don't be terrified if I gobble up my food.  Yesterday, I had to do it to survive.
Do Not get angry if I pee on your floor. Yesterday, it did not matter.
Do not be sad if I am afraid of your loving hand.  Yesterday I did not have one.
Have patience with me, it's your world, but not yet mine.
If I trust you, I can give you the greatest gift I have to give... My Heart
Plese never forget, I was a pound dog.  All I need is a bit of time to adjust.
---
ATTENTION HIGH SCHOOL STUDENTS
COMMUNITY SERVICE CAN HELP OUR HOMELESS ANIMALS
JOIN TEAM...FORGET ME NOT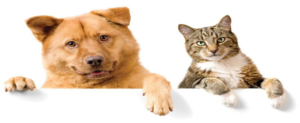 SPEND YOUR TIME WALKING/SOCIALIZING WITH OUR HOMELESS ANIMALS AT NASSAU COUNTY ANIMAL SERVICES AS THEY WAIT FOR ADOPTION. PLEASE COMPLETE THE VOLUNTEER FORM ... I WANT TO VOLUNTEER NOTING FORGET ME NOT. YOU CAN MAKE YOUR TIME COUNT FOR THE ANIMALS  SO THEY ARE NOT FORGOTTEN.
SPONSORED BY FRIENDS OF ANIMALS IN NASSAU